About Mike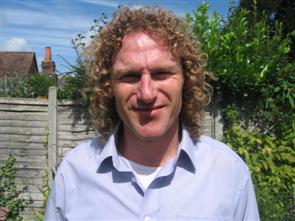 Dr Michael Sims is a Psychotherapist, Supervisor and a Senior Lecturer on the MA in Counselling & Psychotherapy at Bath Spa University, and at Southampton City College for the BA (Hons) Person-Centred Counselling & Psychotherapy degree. Mike has had many years experience working with people from all walks of life.
Many clients come with many differing issues and problems ranging from work related stress, trauma, divorce, bereavement, loss, depression to diagnosed mental illness like bipolar and borderline personality disorder.
Being a relational therapist, Mike strives to offer a genuine, understanding and accepting climate to meet the client's needs, and to assist the client to maximise their therapy experience. He believes it is through this relationship that clients can find the resources and answers to their issues and troubles. This in turn can potentially build confidence and a sense of empowerment within the client leading to greater feelings of self-worth.
Mike is an accredited registered member of the British Association of Counselling & Psychotherapy (BACP), adhering to their ethical framework to ensure professional conduct and equality, which Mike believes assists in creating confidence and assurance in the relationship. For self-healing to occur in clients, the relationship between the therapist and the client is the key - and it is this key - that can help unlock the client's potential for positive growth.